The Christian Values and Worship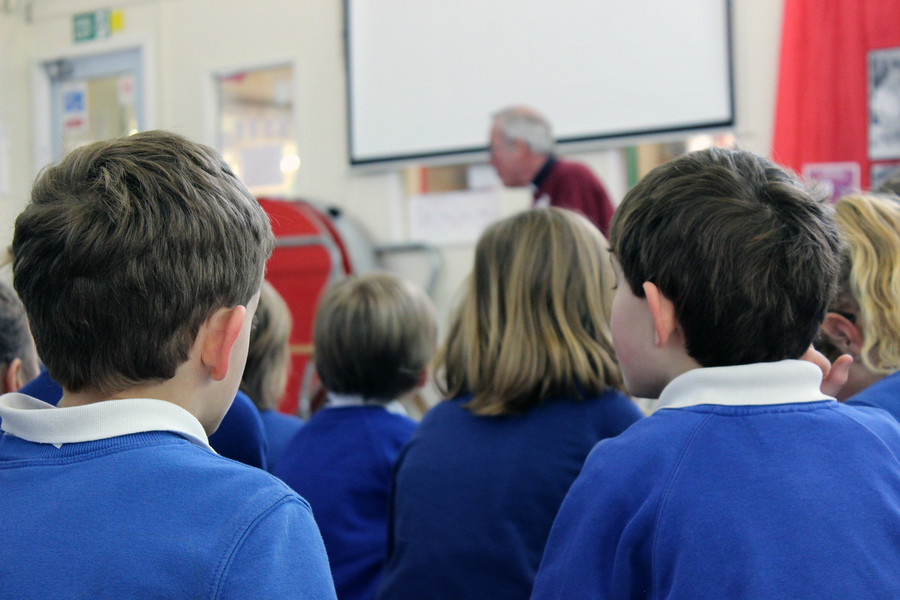 The Christian Values
As a Church School, the Christian values and ethos thread through everything we do and are central to our policies and practice.
We worked together as a school team to seek the views of children, staff, parents and governors and decide on three key values which should underpin our school aims. Staff met together to explore the impact of different values; the views of parents were sought and governors discussed the values they felt best reflected our school.
Our Christian Values are:
Friendship: Christians believe they can call God their friend because of the relationship made possible through Jesus. (Values for Life, Jumping Fish)
'A friend loves at all times.' Proverbs 17:17
'If one falls down, a friend can lift him up'. Ecclesiastes 4:10
Respect: Our school is a community which values and respects each member equally. We pay attention to each other's ideas, feelings and possessions, and take care of our school environment. The nature of God, as revealed in the Bible, presents all people with the choice. Those whose response is one of respect are acknowledging God's greatness, authority and involvement in the world. This will extend to respect the created order, including humanity made in the image of God.
"Honour your father and mother and you shall love your neighbour as yourself." Matthew 19:19
"And as you wish that others would do to you, do so to them."
Luke 6:31 (ESV)
Hope: Christians see their hope in God's promise "that love and goodness have, and will ultimately, overcome all evil". This hope is manifested in the life, death and resurrection of Jesus Christ. (Values for Life, Jumping Fish)
Christian hope is grounded in the love and faithfulness of God. It is a firm confidence that God is a 'strong rock' and one whose promises can be trusted.
Let us hold unswervingly to the hope we profess, for he who promised is faithful. Hebrews 10:23
Find rest, O my soul, in God alone; my hope comes from him. He alone is my rock and my salvation; he is my fortress, I will not be shaken. Psalm 62: 5-6
Collective Worship
All children take part in daily Collective Worship which is planned around the Christian Values using the Roots and Fruits Creative Collective Worship scheme, as well as the main celebrations in the Christian calendar. However, there is always flexibility to also consider and reflect on current issues, as the need arise. The values are introduced through key Bible stories.
Through Collective Worship our children are beginning to understand the distinctive features of Anglican practice and the centrality of prayer in worship. Our daily Collective Worship plays a very important part in school life and always starts off our afternoons.
To help us with Collective Worship, we welcome our fortnightly visits from Freda Bailey (a foundation governor), who explores Bible stories with the children through an 'Open the Book' approach. This offers some of the older children the opportunity to lead Collective Worship and explain the meaning of the Bible stories and how they relate to children's lives. In addition, we enjoy fortnightly visits from Canon Rodney Nicholson who also leads Collective Worship.
Prayers
At the end of each school day, we say our school prayer:
"Lord keep us safe this night
Secure from all our fears
May angels guard us whilst we sleep
Till morning light appears"
Amen
The Lord's Prayer is said daily, at the end of the Collective Worship.
The Right to Withdraw
Parents and carers do have the right to withdraw their child from acts of worship, and should this be the case, they should make an appointment with the Head Teacher to discuss alternative arrangements for their child.
Policy
Please click the link below where you can find a copy of our Collective Act of Worship Policy.